Regular price
$ 28.00 USD
Regular price
Sale price
$ 28.00 USD
Unit price
per
Sale
Sold out
Visual Circle Math:  
"the latest Neurodevelopmental innovation from Little Giant Steps."
Visual Circle Math meets a broad range of needs. It is designed to start a beginning mathematician out with a good foundation of math concepts or quickly accelerate those students that are struggling or those that might be bored with the current math curriculum.  Visual Circle Math concepts range from Kindergarten level to the majority of 5th grade (see video and chart for details).
The Visual Circle Math method:
·        Diminishes math fact errors with simple strategies
·        Allows the student to advance confidently in understanding math concepts
·        Enhances the student's ability to remember math concepts in long term memory 
Visual Circle Math will build a solid foundation of math concepts that will last a lifetime. Since the emphasis is math computation concepts only, supplementation of time, temperature, measurement and geometry concepts are needed.
Most students gain a year of mastery in only 4-6 months. Combined with the recommended tools (see chart for concepts covered and recommended tools).
Companion products will enhance the student's learning are purchased separately.
Make sure you order your companion products needed for your level: 
Check the outline for needed companion products in the product images.
 Download only packages only available here...
Not sure if your student needs to work on math facts?
Use the Rapid Recall proficiency test to find out.
Duplication privileges are unlimited for the purchaser's in house family only. For school licenses, please contact office@littlegiantsteps.com .
Sharing is stealing. Please respect our efforts to bring you life-changing products at the lowest price possible and let your friends buy their own. Use of this product is for your family only, any copying or sharing is against copyright.
View full details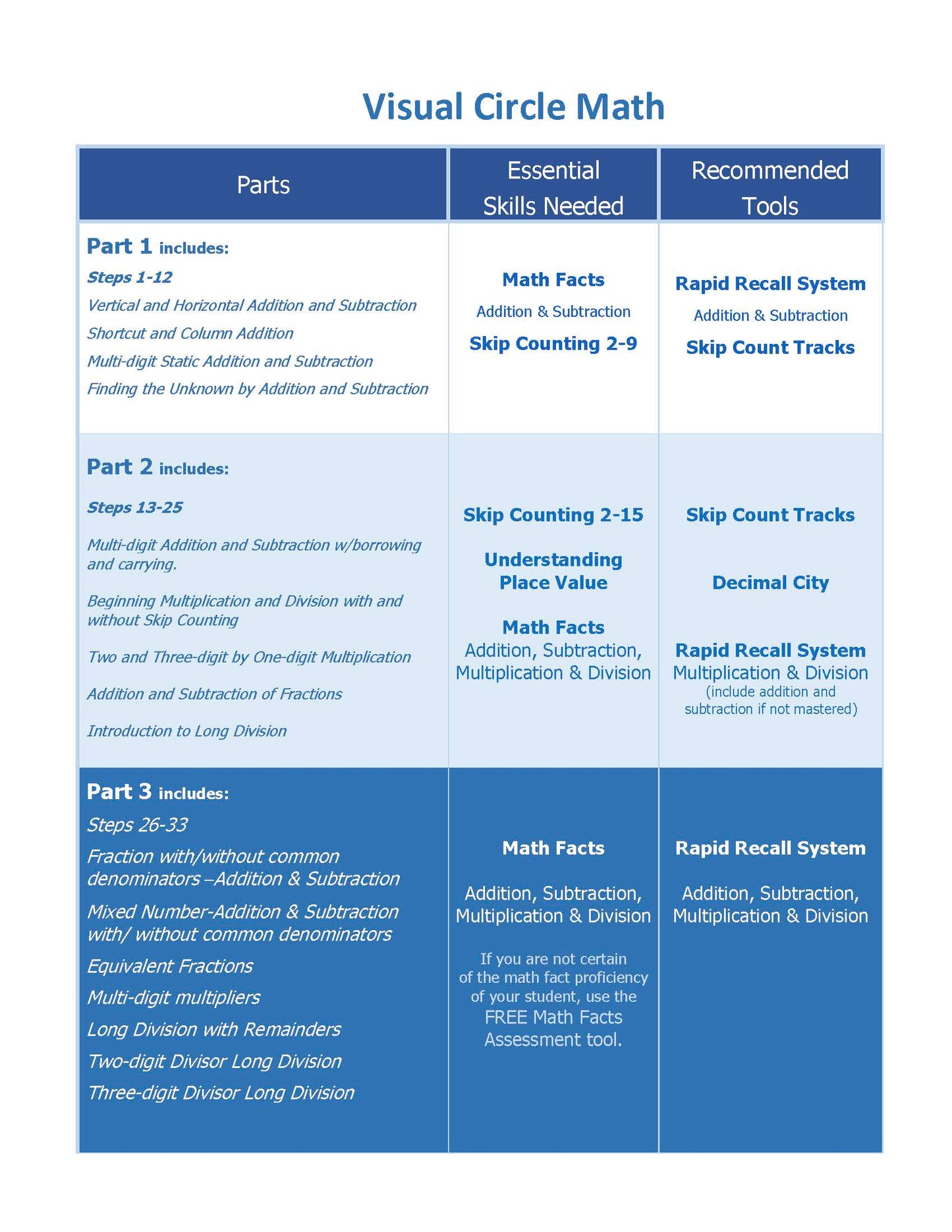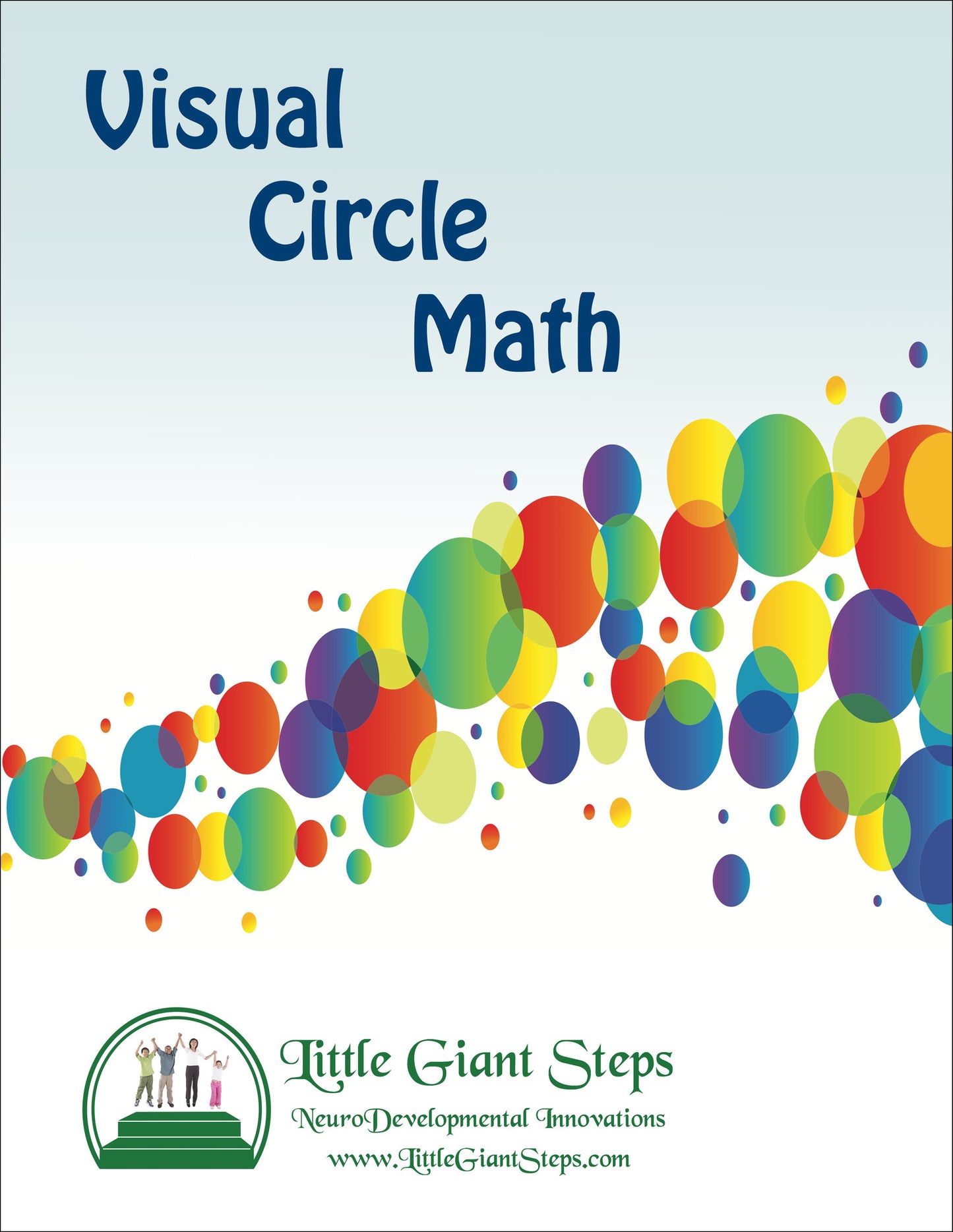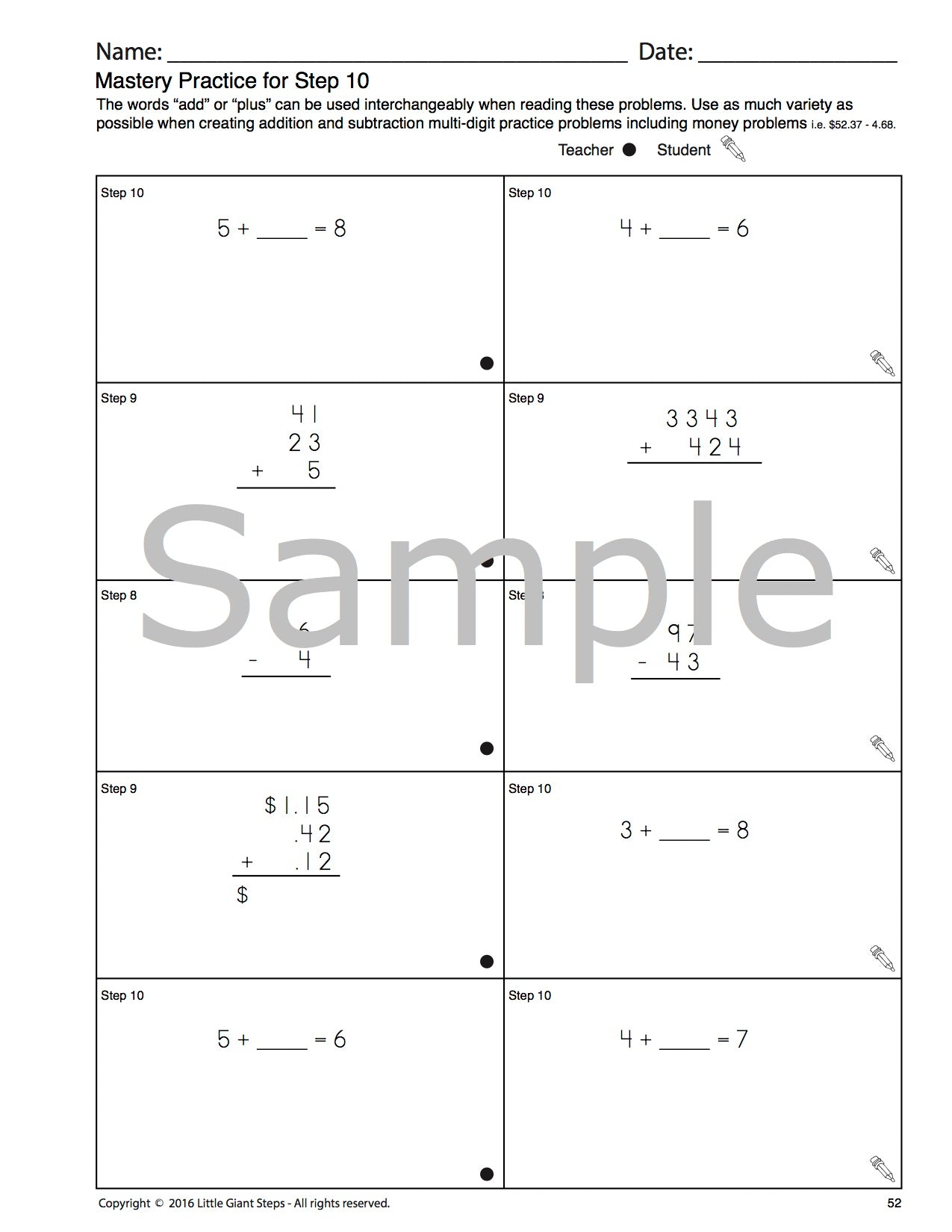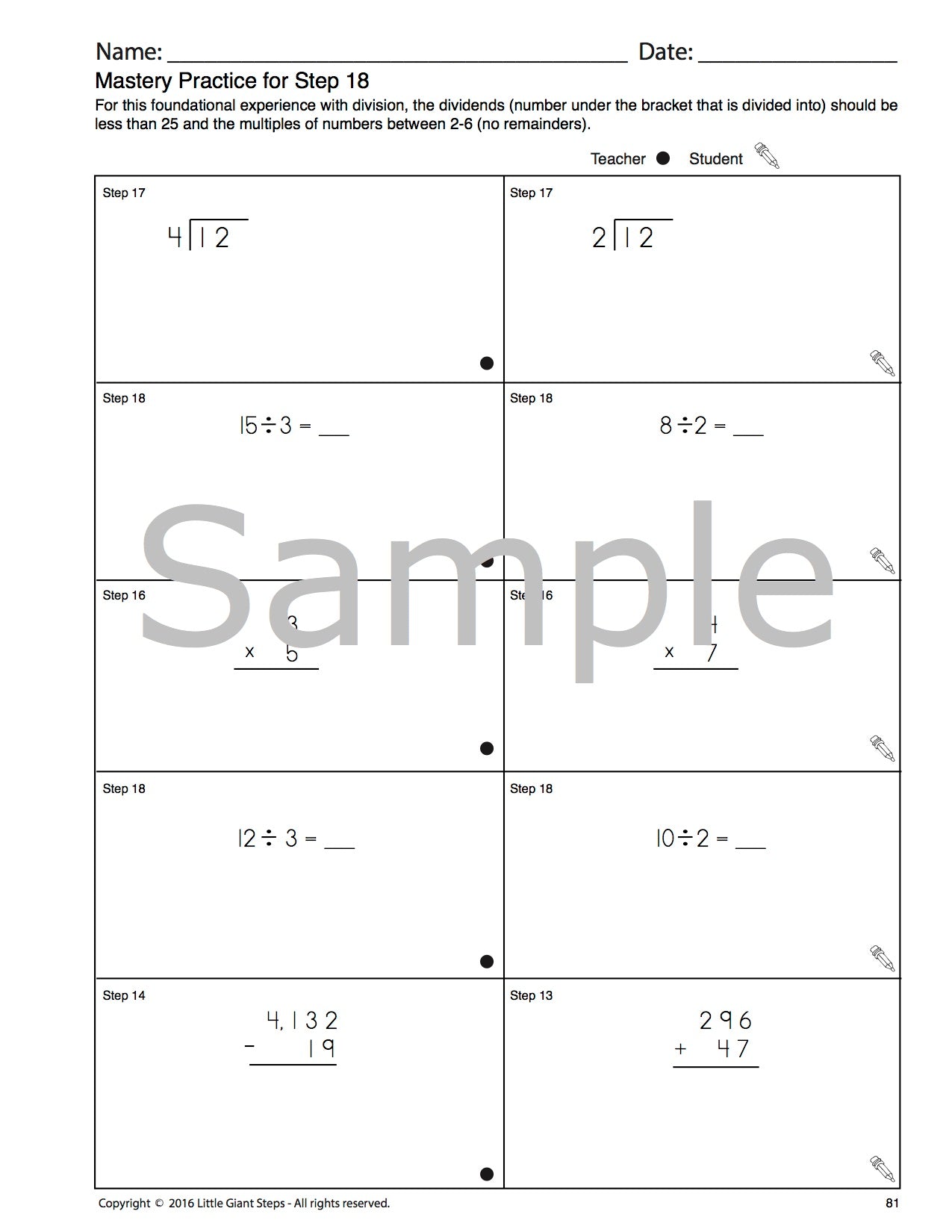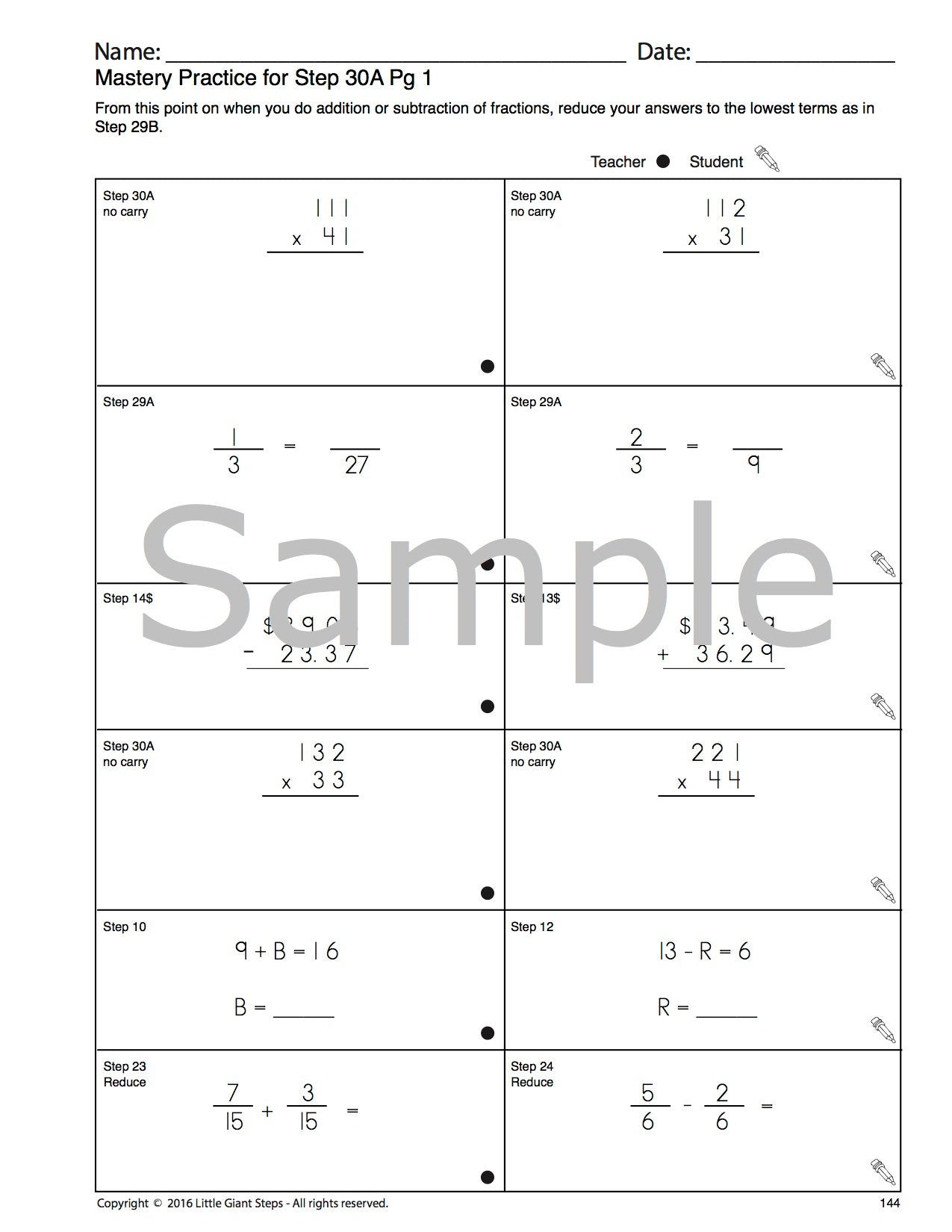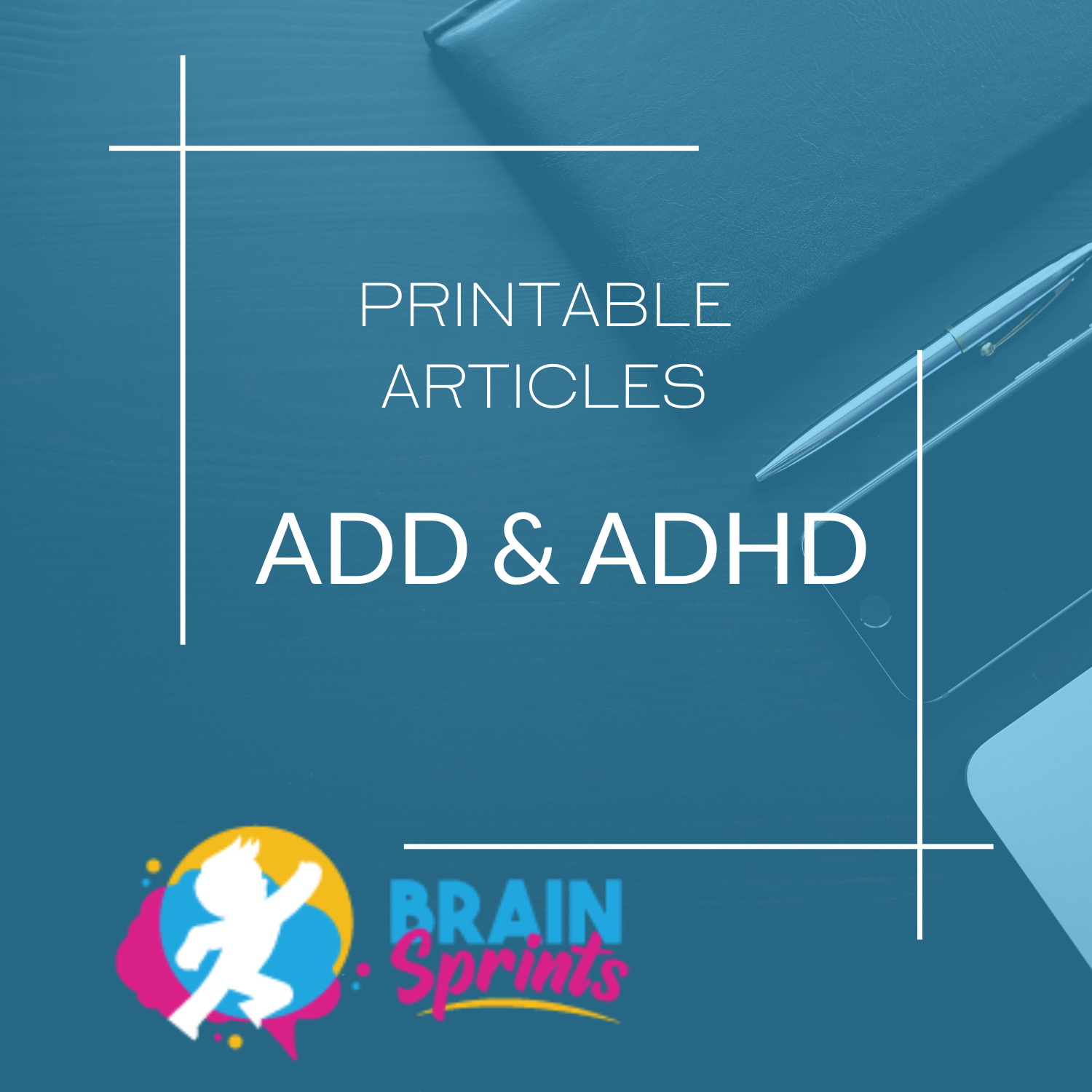 Exchange accommodations and compensating for confidence and excelling!
Let us help you discover all the ways our brain training and building principles can help with learning labels like Dyslexia, ADD, ADHD, Autism, Sensory integration, Dysgraphia, Dyscalculia and more.
Free Consultation